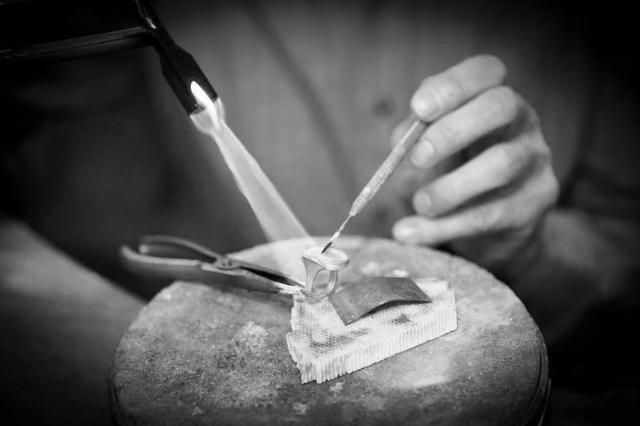 After Sales Service
The MemOring signet rings live with those that have adopted them; they are weathered by time, pollution, shocks and various contacts, like the skin. Because these are precious and that you are sentimentally attached to your signet ring, it requires that you care for it. By entrusting us with them, it will last for a long time and be in perfect condition.


After Sales Service
Your signet ring fell and a piece fell off? Due to scratching you have seriously damaged an engraving… Your signet ring has suffered from unusual wear and tear? Don't worry, our Master Artisan Jewellers can almost repair anything. Throughout the upcoming months and years, before wearing your signet ring, check it out and see if there is an anomaly with the:

- Setting of the precious stones
- the top plateau is well in place
- ...
If you have the slightest doubt, it is best not to wear it and call our After Sales Service
Guaranty
Our limited guarantee is limited to the legal guaranties that cover all material or manufacturing defects. For all guaranty services of your signet ring, your ring will be examined and if manufacturing defects appear, we will repair it at no cost to you and this as fast as possible. You will only have to pay for the shipping of your ring to our workshop.

This guaranty is null, if the jewel was accidentally damaged, by your negligence or unauthorized repair or by other factors that are not material or manufacturing defects.

Before sending us your signet ring, to ensure the follow up and manufacturing delays you must fill out the guaranty coverage file by clicking on the link here below.
A MemOring signet ring a lasting reminder of your history
You have acquired a MemOring signet ring and you wish to have it move forwards in time with you. You have served overseas and you wish to add an engraving or a star? You want to set a new precious stone? Engrave a new inscription or a new insignia? Replace your first plateau with a new one? Do a new silvering finish?....
Your signet ring is not "set in stone at its date of manufacture" so-to-speak, MemOring can have it evolve at the same time as your career and your aspirations move forwards in time