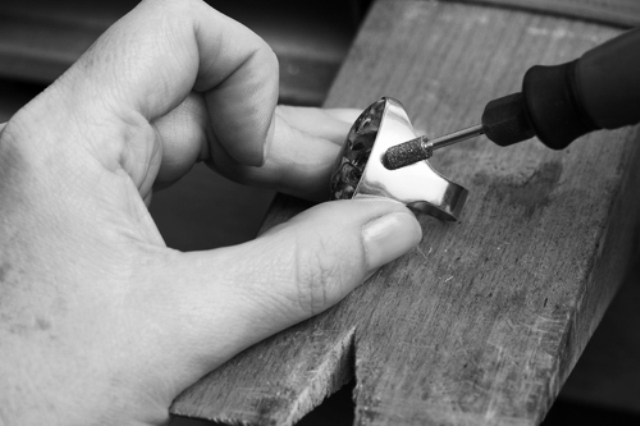 Maintenance advice
Some advice regarding the daily care of your signet ring
Wearing your Memoring signet ring daily or occasionally, will require care seeing it's a precious object. If you wish to keep it in its original state here's some advice on what to do:
Maintenance of the ring
Your signet ring must be cleaned on a daily basis
- If your signet ring doesn't have precious stones, put it in soapy lukewarm water and delicately scrub it with a brush (for example a toothbrush), then rinse it carefully in lukewarm water and dry it with a soft cloth
- If your signet ring is set with precious stones, ask a jeweller to clean it or our After Sales Service
Daily Care
A MemOring signet ring is robust; it's not hollow but massive.
Nevertheless, a personalized ring has many details that require special care:
- Handle it with care, make sure it doesn't fall
- When you wash your hands with cosmetic products, we advise you to take your signet ring off or to rinse it very carefully to eliminate all particles
- The precious stones can be damaged when they are repeatedly in contact with household detergents.
- If you want to keep your signet ring to remain in its original shape, don't wear when doing sport activities or work of any kind … this, so as to avoid shocks and scratches.
- Mercury (like Mercurochrome) will cause irreparable damage to gold.
A safe place for your signet ring
Scratches occur when jewels are in contact with each other. It is best to stow the signet ring in the box you purchased it. Considering the cost and especially the sentimental value of your MemOring signet ring, we advise you to put it in a safe place … or to simply wear it.


After Sales Service
Before you put on your signet ring, inspect it carefully and see if there's any anomalies. If in doubt, it is preferable to not wear the ring and to contact the After Sales Service or your jeweller.