How to choose the size of your signet ring?
Before measuring the size of your finger, you must choose which finger you'll wear it on. Traditionally, in France, a signet ring is worn on the left hand, with men on the third finger with the wedding ring and women wear it on the little finger.
There are 3 ways to find the size of your finger:
The safest way- at the jeweller!
Go and see a jeweller who with his ring sizer will measure your finger
Finger chart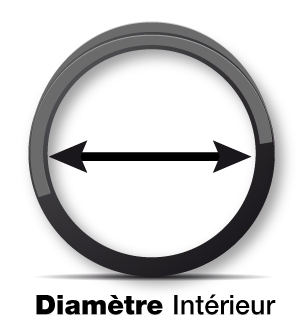 | Diamètre intérieur de la bague en mm | Circonférence du doigt en mm | Taille de la chevalière |
| --- | --- | --- |
| 14.00 | 44 | 44 |
| 14.30 | 45 | 45 |
| 14.70 | 46 | 46 |
| 15.00 | 47 | 47 |
| 15.30 | 48 | 48 |
| 15.60 | 49 | 49 |
| 15.90 | 50 | 50 |
| 16.20 | 51 | 51 |
| 16.50 | 52 | 52 |
| 16.80 | 53 | 53 |
| 17.20 | 54 | 54 |
| 17.50 | 55 | 55 |
| 17.80 | 56 | 56 |
| 18.10 | 57 | 57 |
| 18.40 | 58 | 58 |
| 18.80 | 59 | 59 |
| 19.10 | 60 | 60 |
| 19.40 | 61 | 61 |
| 19.70 | 62 | 62 |
| 20.00 | 63 | 63 |
| 20.30 | 64 | 64 |
| 20.60 | 65 | 65 |
| 21.00 | 66 | 66 |
| 21.30 | 67 | 67 |
| 21.60 | 68 | 68 |
| 22.00 | 69 | 69 |
| 22.30 | 70 | 70 |
| 22.60 | 71 | 71 |
| 22.90 | 72 | 72 |
| 23.20 | 73 | 73 |
| 23.50 | 74 | 74 |